Lighting Options in the Gazebo in the Country
Lighting in a summer cottage plays an important role. Therefore, every owner of a summer or a country house has to think about lighting the surrounding area, for example surface mounted downlights. The greatest difficulties are usually caused by the organization of lighting in the gazebo and veranda. There are 4 main options for lighting in the gazebo.
General
This type of lighting is the most familiar, because it is similar to home. The main lighting device is a chandelier. Models with frosted shades and dim lamps (75 W is enough) are the most suitable. You can not do without electrical wiring. This is the main disadvantage of this option.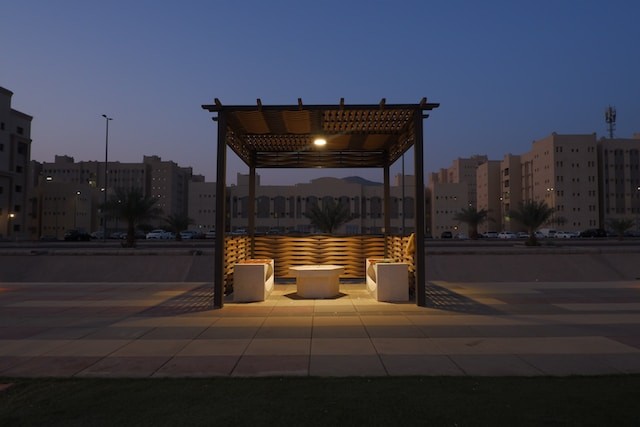 Spot
Creates light that is comfortable for the eyes and a calm atmosphere that sets you up for a romantic mood and sincere conversations. To create it, trimless downlights built into the ceiling, several small lanterns or lamps are suitable.
Local
Several types of lamps are combined, orientation to directional light. This option is suitable if you like to spend the evening in the recreation area reading a book or needlework. With the help of table lamps, sconces and floor lamps, you can illuminate the desired area, while others remain in twilight. Local lighting does not have to be used in isolation, on the contrary, lighting experts recommend organizing it together with the general one. For local lighting gazebos use floor lamps, sconces, table lamps.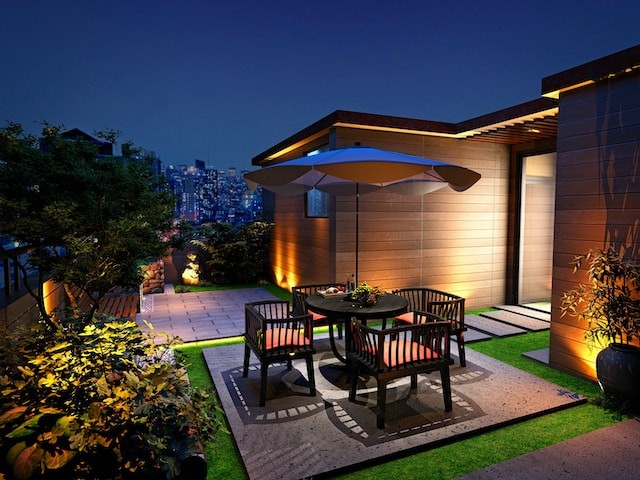 Decorative
The main task of this option is to give the gazebo an attractive, and perhaps even a fabulous look. Decorative lighting always looks impressive, creates a festive atmosphere. As lighting devices, LED strips, garlands, decorative lanterns, and lanterns of the original design are used. The advantage of the type is the ability to save on electricity (in the case of using LED lamps) or do without electrification at all (battery-powered devices).