Place of Spiritual Rest Near the House
A country house is always not just 4 walls. People perceive their land as an opportunity for outdoor recreation, unity with nature. That's why a competent arrangement of the courtyard is a must have for any private house.
Patio Installation is a great opportunity to expand the space of your home. Find below some design ideas that will help make the patio a favorite place. A beautiful tiled floor or paving, elaborate zonage of the space, specially selected fencing or a green fence around the entire patio is an elegant option for a house. Of course, the architecture of the house itself, the surrounding landscape and the kind of the owners of the house determine the features of the patio decor.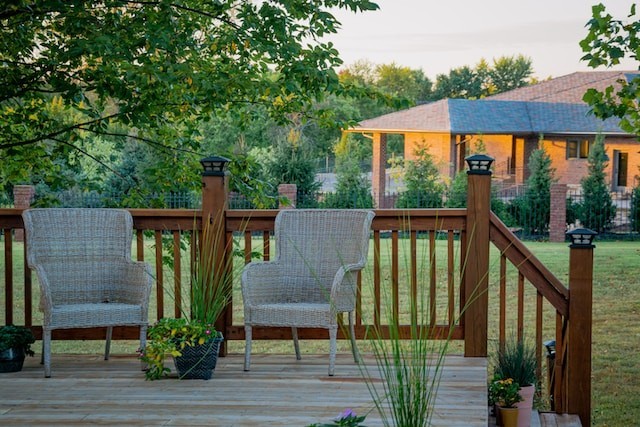 Patio in traditional English design for a wonderful atmosphere of relaxation. Such a courtyard is for yourself, for the soul. This is a stylish, atmospheric ambience, where special details play a crucial role. There the owner grows some wonderful strawberry bush, which is proudly shown to the guests. There are beautiful pots, trellises with climbing plants. Benches, tables for tea drinking in good weather.
According to its philosophy and aesthetics, the English patio is close not to wild nature, but to pastoral painting.
The atmosphere is conducive to lazy talk, reflection and contemplation of nature. It is important to adhere to a number of principles: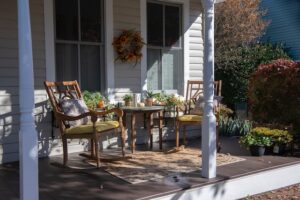 Variety of plants (use many different flowers, herbs, shrubs),
Communion with nature (curved lines and natural outlines are in priority, decor and decoration made of natural materials),
Flow (soft smooth borders, one flows into another)
Contrast (combinations of shades, volumes, textures),
Antiquities (vintage furniture, aged surfaces, antique-style decor).
As an unusual solution for a plot with a slope, decorative steps with flowers, a lawn and hedges can be used.