How to Turn an Attic into a Comfortable Place?
For sure, now you have everything stored in your attic that you don't need, but you're sorry to throw it away. But why waste so much space if you can make an extra room out of it or improve the storage space.
Ideas for the arrangement of the attic
What can you turn an attic into? In any room!
Bedroom
A very simple and therefore especially cosy bedroom, which even provides an extra bed. The main idea: light colours expand the space. Instead of partitions, there is a curtain on the ceiling cornice. The window is without curtains. Minimum furniture. Only the essentials.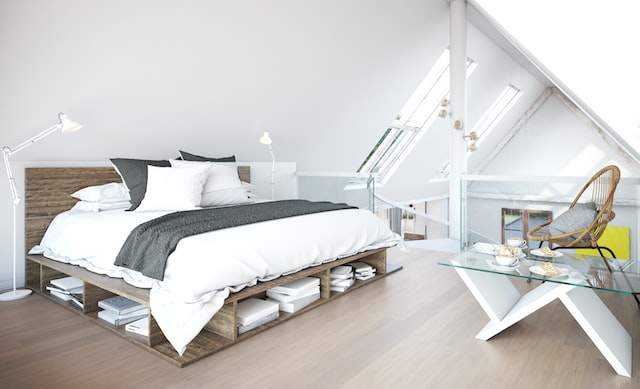 Children's
All over the world, children are the same: they love to climb into the attic and love to be there. Why not take advantage of this and create a cosy bright nursery instead of a dusty room.
Storage location
The attic is a popular place to store things. But it's much nicer to store things in a well-equipped place. You can always order a loft boarding company to arrange your attic. It is important to create conditions in which things will not deteriorate all the time while you are not using them. And when everything is arranged, it is much easier to find this or that thing.
Office
The attic is probably the best place to arrange a study. No one will bother the head of the family. Especially if you remove the stairs behind you.
Creative studio/workshop
Watching the films, you could see how artists make a studio for themselves in the attic. You can also adopt this long-standing trend if you don't have enough space at home for your creative process.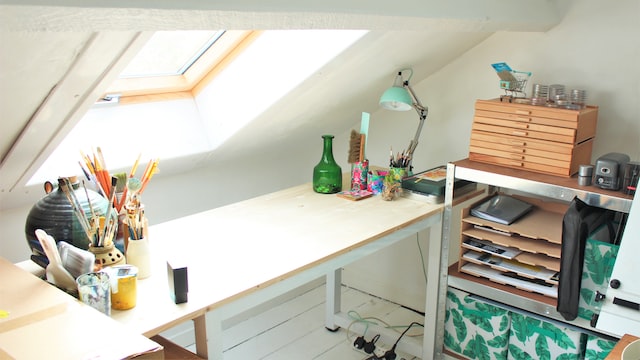 Dressing room
Didn't have enough space for a full-fledged dressing room in the house? There is a great option – to organize it in the attic. All shoes are in plain sight. And even in a very small attic, you can always find a corner for a mini-dressing room, as well as for a dressing table.
These are not all ideas for arranging your attic, but you can consider them and apply them to your home.