Garden and landscaping design ideas for 2023
Now that you're done with the holidays, it's time to plan for the year 2023. If you're looking for garden and landscaping ideas to spruce up your garden, this is the right place. In this post Groby Landscapes provide different garden design ideas that you can use to make your garden look its best.
Benefits of Landscaping your Garden
You'll be able to create an outdoor space tailored to your taste
• A well-landscaped home increases the property value
• It can also help reduce energy consumption by providing shade during hot summer months
• Helps to reduce noise pollution
• Provides a peaceful outdoor space for your family that's perfect for relaxing or entertaining
Now that you know the benefits of garden and landscape designing, here are the top ideas for 2023:
Choosing the Type of Garden Design
There are many garden design types, and you can choose from various styles, including modern, contemporary, traditional garden designs and more. You can also choose from various materials, such as wood, stone, brick, and more. You can also mix and match several materials to create a unique look.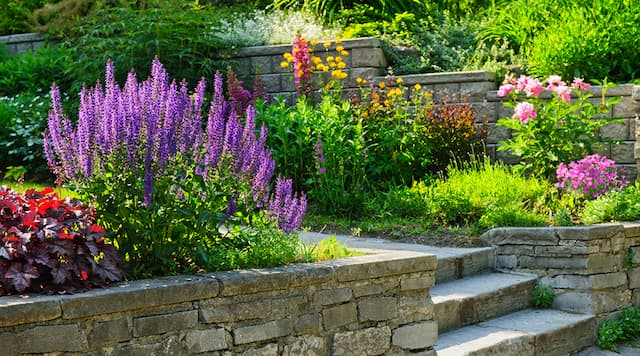 No matter what style you choose, it's essential to consider your climate and soil type when planning your garden design. This will help you select plants that are well-suited to your environment and make sure that they'll thrive.
Plant Selection for 2023 Garden Ideas
As you start thinking about the types of plants you want in your garden, you should have an idea of the final goal. Ask yourself these questions; Do you want plants that are low maintenance? Plants that attract birds and butterflies? Or Plants that will thrive in your climate?
It's also important to consider the size of your garden and the amount of sunlight it receives. This will help you narrow down your selection and choose plants that will do well in the given conditions.
For low-maintenance plants, succulents and cacti are great options. These plants require very little water and are easy to care for. For a splash of colour, consider adding annuals or perennials because they will bloom throughout the season and provide colour and texture to your garden.
Adding Features to Your Garden
Once you've chosen the right plants for your garden, you can start thinking about adding features. You should consider adding a water feature such as a fountain or pond. This will provide a peaceful and inviting atmosphere to your garden. You can also add sheds for seating areas, outdoor fireplaces, and other features to create a calm space.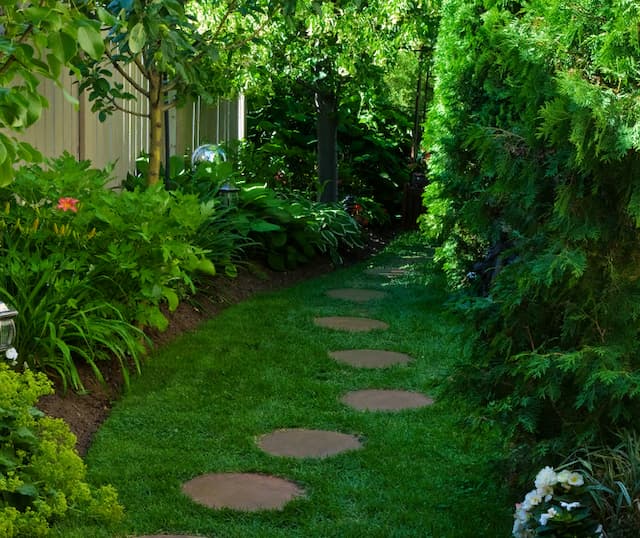 Consider adding lighting if you're looking for ways to make your garden even more inviting. String lights, lanterns, and spotlights can all add a touch of magic to your garden. To add a unique touch, you can also add garden art, such as wind chimes and sculptures. Additionally, the type of fencing you choose will determine the general outlook of the garden. While deciding on the kind of fencing, pick a theme that works with the other garden features.
The benefits of landscaping in 2023
Gardening and landscaping are excellent ways of passing time and have numerous benefits. From increasing the value of your home to creating a peaceful outdoor space, there are many advantages to landscaping your garden. This blog has explored some of the best garden design ideas for 2023, as well as tips for selecting plants, adding unique features, and maintaining your garden. Hopefully, you have some inspiration and ideas for designing your perfect garden. So, get out there and start planting!